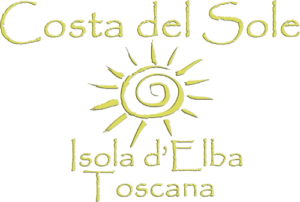 The hotel da italo is located in the heart of the famous Costa del Sole, in fact the village of Seccheto, overlooking the west coast of Elba, is in the center of this beautiful and sunny stretch of the coast of Elba Island.
Costa del Sole means "coast of the sun", which naturally indicates the realistic story of the coast. The many sun and warm weather in this area makes many spring flowers, lemons, oranges and even banana trees feel comfortable.
The Costa del Sole boasts the most beautiful and famous beaches of Elba, in fact you can reach the nearby sandy beaches of Cavoli and Fetovaia in five minutes from our hotel, or take a beautiful dive to the 15 meter deep wreck "Elviscott" on the pebble beach Ogliera.
Next to the sea, this stretch of coastline offers a vast network of trails that stretch for miles and offer breathtaking views. Ideal routes for outdoor sports and especially in the off-season, they are visited by the lovers of trekking, Nordic walking and mountain biking.