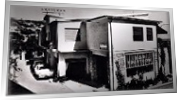 On this page of the Hotel da Italo, rich in history and traditions, I would like to tell you in simple words and always fascinating pictures of the past, the long journey of my grandparents "Italo & Alaide", who passionately opened the Hotel da Italo and run it by herself; where I work today with my family to continue the work of my grandparents for almost 60 years...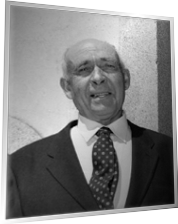 Exactly on May 1st of 1954, Nonno Italo and Nonna Alaide decide to open the first small trattoria in our village. In Seccheto there were no roads at this time, but only a path. The first customers arrived by boat to Seccheto.
The coast was deserted then and the sea was beautiful and transparent (as it still is). After two years, in 1956, my grandparents decided to offer the first three rooms with a shared bathroom. The activity started to grow and every year grew the "number of guests"...
Grandma Alaide, a good cook, is starting to cook her best fish dishes and the tourists are becoming more numerous. Nonno Italo is still a farmer by day, but in the evening he also works in the bar.
In 1965 there was the first extension of the hotel. 7 additional rooms, many of them with bathroom and the dining room and kitchen have been enlarged. Then in the 70-80s, the years of the tourist boom...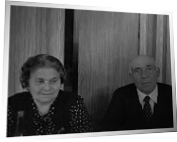 My grandparents were running a 12-room pension, Grandma Alaide is tireless and spends time between kitchen, laundry and other things. My grandfather, who works in the small vineyards and vegetable gardens of the family, has not much time to help grandmother, but the years go by... and the work continues.
Today, my loved grandparents aren't here anymore, I remember that in my youth I spent a lot of time with them at work and thus learned the profession... Today I work with my family in the hotel, I thank my grandparents today for the great "lessons of life"...
Silvano Pancani